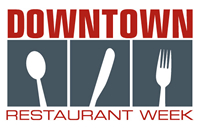 Downtown Atlanta Restaurant Week starts May 28th and continues until June 5th.  This week-long event highlights Downtown Atlanta Restaurants. Max Lager's is offering a special dinner menu. Join us for our $25 three-course dinner menu:
Appetizer: Chopped Salad w/ Balsamic Vinegar
Entrée Choice:
Wood Grilled Grouper with mango macadamia chutney & asparagus
Southern Fried Chicken in buttermilk batter, bacon braised collard greens, charred corn, whipped potatoes and warm pepper jelly
Niman Ranch Pork Chop, whipped potatoes, collard greens & jalapeno gravy
Dessert: Bourbon Glazed Peach Bread Pudding
Reserve a spot here! Ask about our Beer & Wine flyte specials during the week.