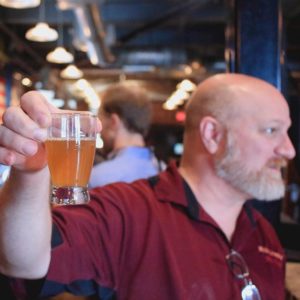 Cheers to 19 years of brews from the Brew Master himself, John Roberts. As we celebrate all of the memories and traditions Max Lager's has established over the years, we can't help being a little anxious to see what our future holds. Well folks, we've gazed into the crystal ball, and what do you know it, IT'S BEER & RUNNING! The perfect combination!
Max Lager's is excited to collaborate with the guys at Helenback Race Series, Dan, Thad, and Jason, to resurrect the Helenboch beer, Georgia's first craft beer for Georgia's newest race series in Helen, GA. Helen is a place where the Alpines and Blue Ridge Mountains meet, a premier outdoor city to say the least. Helen's rich history, community, and admiration for wholesome brews has been a driving force for our involvement in this collaboration.
Join Max Lager's this April 29th at the 1st Annual Helenback Race Series in Helen, GA as Brew Master John Roberts brings life to the Helenboch beer once more.
For race details and registration, please visit the link here.