Alan LeBlanc, Owner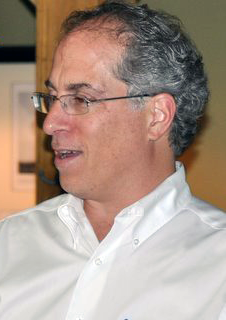 Alan LeBlanc is a 25 year resident of Georgia. After graduating with a Bachelor of Science from the Cornell University School of Hotel Administration, LeBlanc moved to Atlanta and established a real estate development company specializing in the development of service enhanced retirement communities.  Then he moved internationally, and became active in the development of real estate in Moscow, Estonia and Romania.
While real estate was his initial focus, hospitality was in his veins.  He grew up working in hospitality – his parents owned an inn & restaurant in Kennebunk, Maine as well as a 4-star restaurant on the water in Kennebunkport.  Having worked in food service establishments since the age of 12, he was excited to create a dynamic dining concept in the downtown Atlanta market, opening Max Lager's in 1998.
As President of Brewed to Serve Restaurant Group, Inc., majority owner of Max Lager's, LeBlanc contributes his time and talent developing the staff of Max Lager's.  He is the driving force behind Max Lager's and is always testing and tweaking to continue growth.  He is solidly behind the Drink Beer Do Good program and continually seeks ways to help the community as an involved member of our City of Atlanta.
LeBlanc is an active member of the Atlanta restaurant community. He is on the Board of Directors of Central Atlanta Progress, has served as President of the Georgia Restaurant Association and is a founder of the Georgia Restaurant Association.
To contact Alan email him at alan@brewedtoserve.com.